When a student has completed the course requirements, an instructor can recommend a student for graduation to inform the chief instructor, who is the one who will finalize the graduation status.
View the student's course enrollment window.
Select the Actions button.

Select Recommend Graduation to open the Graduation Validation window.
If the student has not yet met the course requirements, you can select the item to expand the details.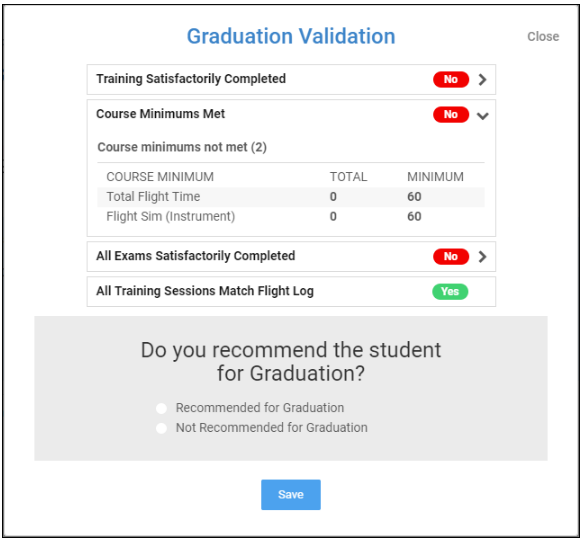 To recommend a student for graduation, select Recommended for Graduation. You can also Add a Note by entering note text.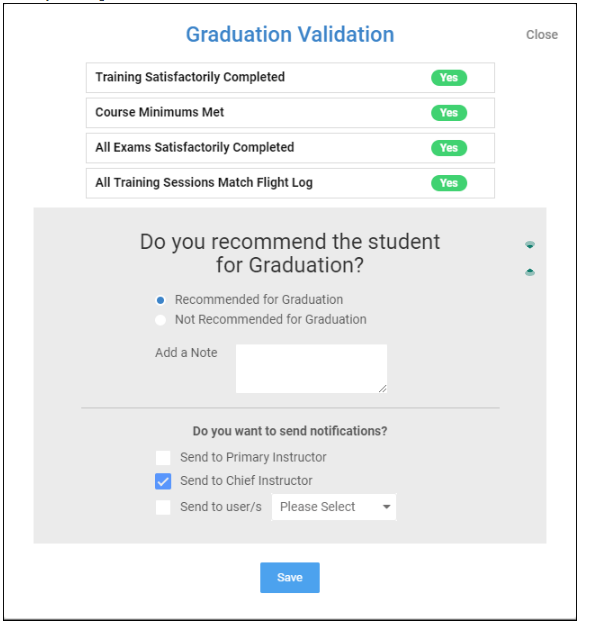 Check one or more boxes to send emails to the instructor(s) or user(s) to notify them of the recommendation for graduation and select Save.