Select the Documents tab on the Course Overview window to view your documents, including your course enrollment documents (Syllabus, Safety Practices and Procedures, and Enrollment Certificate), and one you have graduated from a course, your graduation certificate.
The Documents tab also includes the student Training Record, for regulation 141.101. Students will have a Training Record even if they do not have an active Graduation Certificate. A Training Record is also available for students who have transferred or terminated.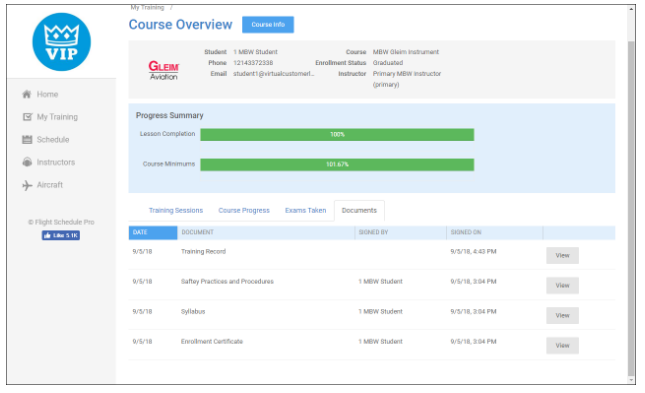 Select View next to a document to open it for viewing or download.