This article will explain how to reference parts added and removed in your documentation within Maintenance Hub.
Format Toolbar
Click the '#Parts' button and select from either the parts added or parts removed category followed by the specific part you want inserted at the cursor location.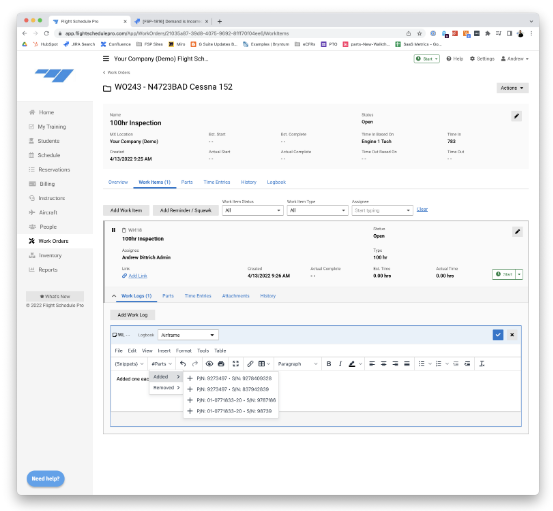 Autocompleter
Simply type '#' along with any text and autocompleter will fill in the rest. You can type either a part # or serial # when applicable to filter the list.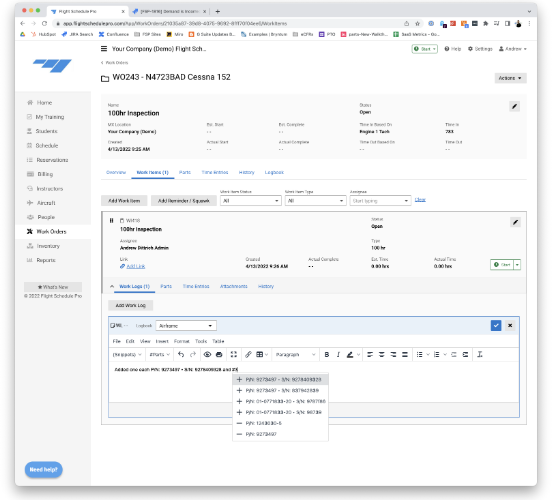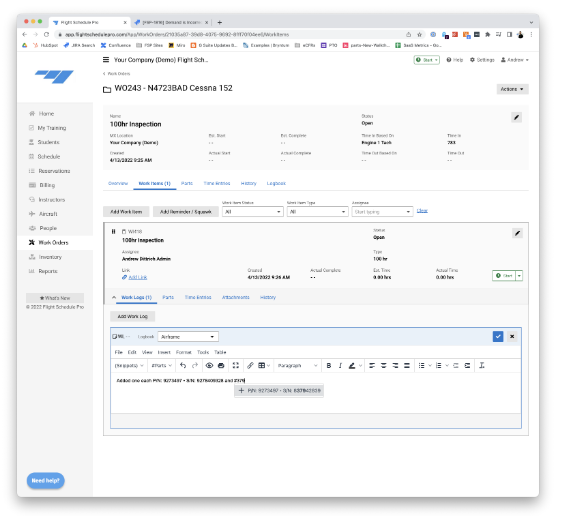 Hit enter to select the part and insert it at the given location.