This article will explain all about Conditions and how to use them within Inventory Hub.
Conditions allow you to apply an airworthiness assessment to a stock record. Inventory Hub uses "Airworthy" conditions to sum the quantity on hand. Stock Records that are unairworthy or unknown will not be included in the airworthy count. Inventory Hub allows you manage the default conditions, as well as create new ones or update the condition type.
Viewing Conditions
You can view the list of active and inactive Conditions by going to Settings > Inventory Hub > Conditions. You can rearrange the order of conditions within a given type, and you can set a default which will be used when creating new stock records.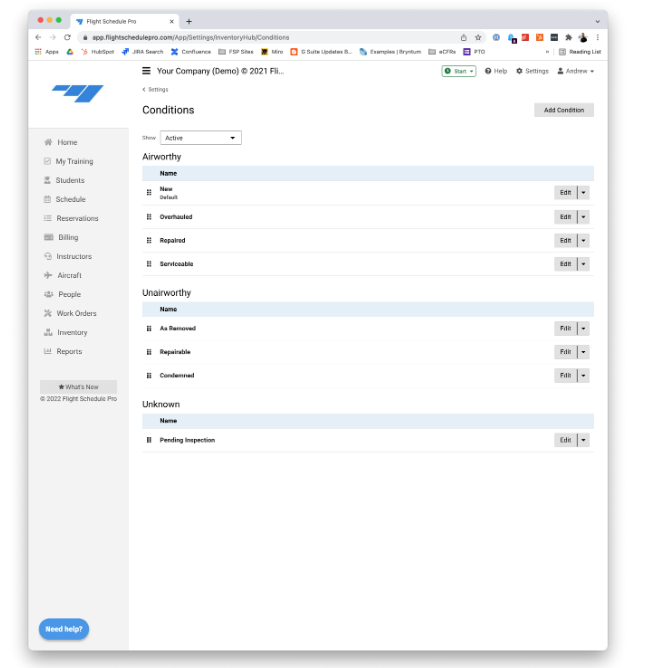 Adding a Condition
You can add new Conditions by clicking 'Add Condition'. You must enter a Name and select from one of the following types: Airworthy, Unairworthy, or Unknown.
Only conditions of type Airworthy are included in airworthy quantity on hand counts.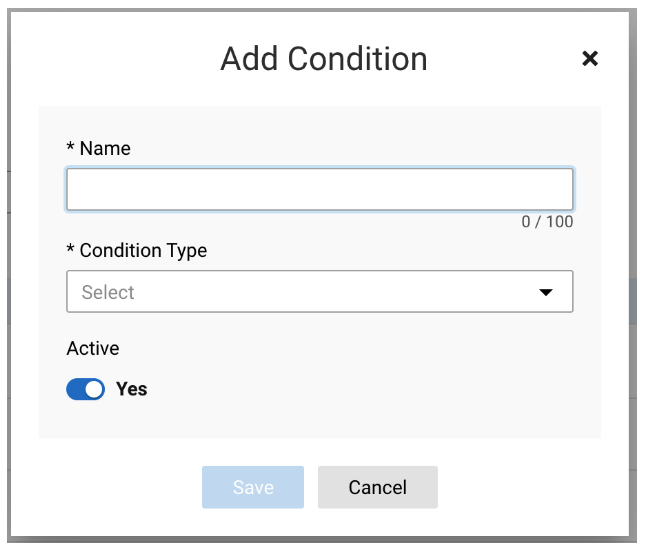 Edit a Condition
You can edit any existing Condition to change the name to your liking.
You can only change the condition type if there are no stock records with quantity > 0 in the current condition.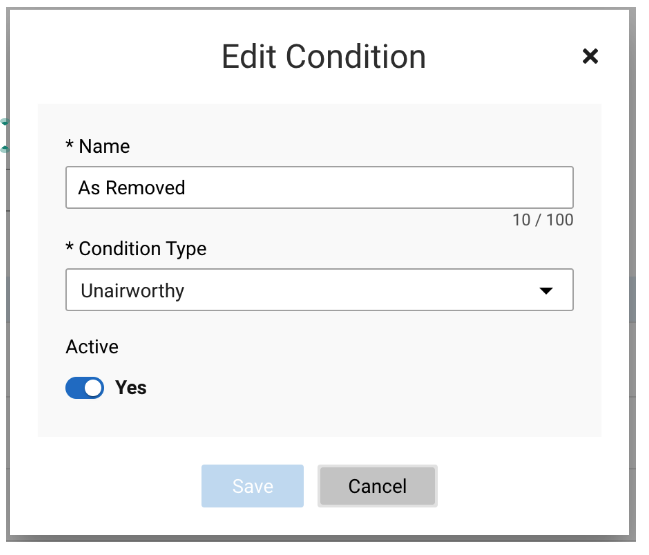 Selecting a Condition
You can select a Condition when editing a stock record, or when creating one from scratch.