This article will explain all about Stock Record Alerts and how to use them within Inventory Hub.
Inventory Hub allows you to see stock record alerts on the list of stock records, and within stock record details. In addition, you can filter based on the type of alert, such as Expiring Soon or Expired. By doing so you can easily find stock records that need action taken. Stock Record Alert Settings such as days in advance can be configured in Settings.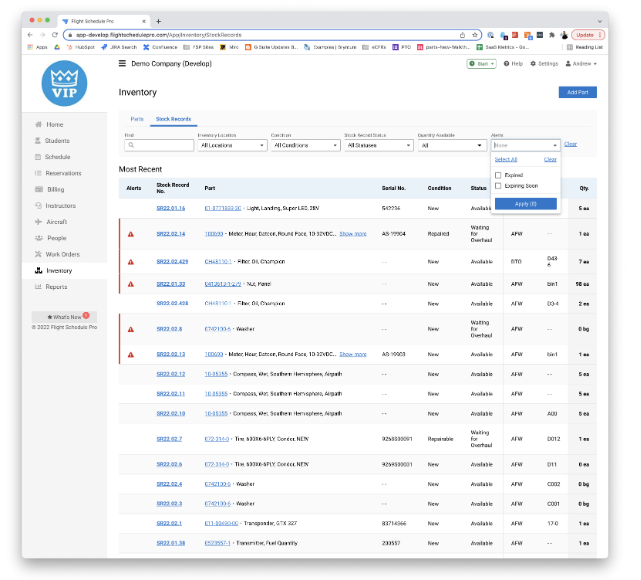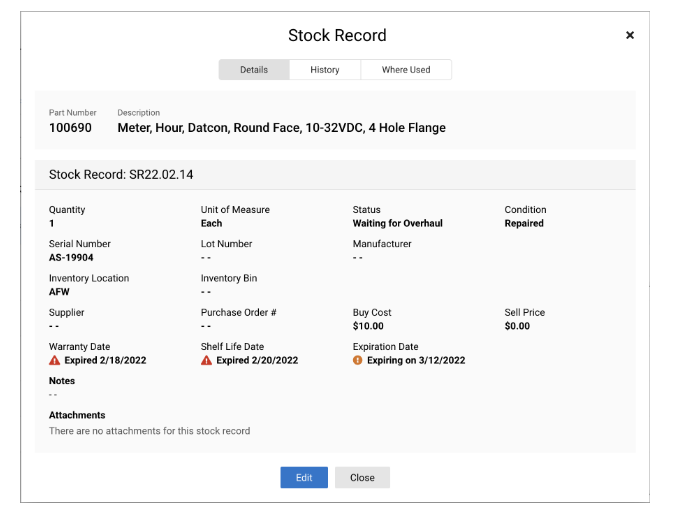 Indicators
Here you can see each type of indicator. You can view the specifics of an alert by hovering on the indicator.

When more than one alert is firing on a part, they will be rolled and color coded based on the highest alert.